The Silvacx Team is a well balanced mixture of industrial experience, academic know how and entrepreneuership.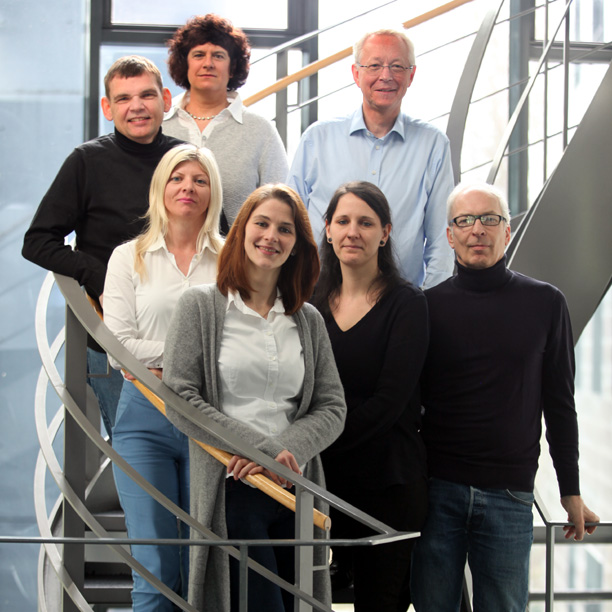 Current team members:
Armin Kübelbeck, Dipl.-Ing.; Head

of

Silvacx

Project

Rolf Brockmeyer, PhD; Regulatory Affairs
Eva Feidt, PhD;

Principal

Scientist; Head

of

Chemical Laboratory

Agnieszka Grabowska, PhD;

Principal

Scientist;

Vaccine

Development

Ellen Junglas,

MSc;

Research

Associate

Thomas Kessler, Dipl.-Ing. (Chemistry), Dipl.-Betriebswirt; Business Development
Silvacx's Scientific Advisory Board
Prof. Dr.

Dirk Jäger

,

Managing Director, National Center for Tumor Diseases (NCT), Heidelberg. Head of Medical Oncology.

Prof. Dr. Walter Mier,
Head of Radiopharmaceutical Chemistry, University Hospital Heidelberg.
Co-founder Antiinfektiva GmbH.

PD Dr. Dr.

Angelika Riemer,

Head of Immunotherapy and –prevention, German Cancer Research Centrum (DKFZ), Heidelberg

Dr.

Michael Wolf,

former Head of Immunoncolgy at Merck KGaA (Darmstadt). 
Scientific Contributor and Immunological Consultant
Dr. Sebastian Kruse
Postdoctoral scientist, Junior Research Group Immunotherapy and Immunoprevention,

German Cancer Research Centrum (DKFZ), Heidelberg


 
Silvacx's

Business Advisory Board
Dr.

Jörg Fregien

,

Managing Director, Life Science Inkubator GmbH.
Former board member of Bauerfeind AG and Executive Director at Biotronik GmbH.

Dr. Franz-Josef Placke

Independent Life Science Consultant
Chair of the Advisory Board of Rottendorf Pharma, Retired from Bayer, former Head of Development and Executive Committee Member of Bayer CropScience, former Head of Operations at Bayer Pharma and Animal Health.